Apps
»
Mobile Market+ Select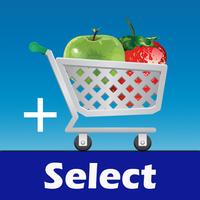 Mobile Market+ Select
Free Get
Mobile Market+ Select Description
NOTE: You'll need to setup a merchant account with WorldPay, if you don't already have one. Please visit www.MobileEbt.com to begin the process by selecting the processor that applies to you. Please do not download this app until you have received your approval notice from WorldPay. You must also be approved by FNS in order to accept SNAP transactions.


Mobile Market+ Select allows any authorized merchant in ANY STATE to wirelessly process Credit Card, Supplemental Nutrition Assistance Program (SNAP), EBT Cash, and Loyalty transactions using their iOS device and WorldPay merchant account.


Benefits:
- Low Cost and flexible peripheral support makes solution ideal for farmers markets and small store retail outlets
- 24/7/365 U.S. Based Customer Support
- Supports SNAP EBT transactions in accordance with USDA regulations
- Accepts Credit Cards (including EMV contact) for increased revenue and payment flexibility


Features:
- Supports EMV contact (chip) Credit Card transactions using the Walker secure EMV/swipe audio-jack reader (EMV Level 1 & 2 certified)
- Fully EMV Level 3 certified through WorldPay to Visa, MasterCard, American Express, and Discover
- Supports Credit Card Sale, Refund, and Void transactions, including on-screen signature capture
- SNAP EBT, EBT Cash (TANF), and Loyalty program support
- Supports Walker secure audio-jack card readers; Walker required for EMV, either required for Credit Card swipe entry
- Supports the Woosim WSP-R240/R241 for printing receipts, the Daily Systems iAPS DS-247i and Blue Bamboo P25i/P25i-M for swipe entry and printing receipts, and the ID Tech iMag & iMag Pro for swipe entry
- Provides the ability to print, email, and text receipts to cardholders
- Includes reconciliation reports that can be viewed directly on the device, printed, or sent via email and text message
- Supports multi-merchant/multi-user login to allow device sharing
- User-selectable merchant locations for multi-site markets
- Touch ID login for Market Manager on supported devices
- SSL/TLS encrypted; PCI PA-DSS compliant to ensure safe and secure processing


For more information about this application or about becoming an authorized merchant, visit www.fns.usda.gov/snap/ebt/fm.htm or www.MobileEbt.com.
Mobile Market+ Select 2.6 Update
•Re-organized Settings and Configuration menu options
•Security enhancements
More