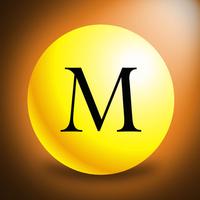 Motilal Oswal Institutional Research
Free Get
Motilal Oswal Institutional Research Description
Motilal Oswal Institutional Research is a one-tap stop for ALL Motilal Oswal Institutional Equity research on Indian companies, sectors, markets, economy, politics, theme studies … and more!, only available for MOSL Institutional Equities customers

Download this app and get -
1) Exhaustive research on 225+ top Indian companies in over 20 sectors.

2) Quarterly India Strategy including result previews of the entire Motilal Oswal Universe of companies

3) Regular analysis of all key economic data releases – GDP, IIP, Inflation, Trade data, etc

4) Special Theme studies including the Annual Wealth Creation Study by Mr Raamdeo Agrawal

5) Unique data-based reports – MOSt Valuation Guide, Bulls & Bears (market valuations), Flow Meter (Foreign and domestic fund flows) and so on

6) Key data and analysis of derivatives

7) Insightful Videos, Investor Conference highlights, Corporate newsbytes

8) Constant updates on all of the above.


Download the app to get going. It's fast, easy to use … and free!
Motilal Oswal Institutional Research 2.0.3 Update
1. New UI
2. Bug Fixes
3. Performance Improvements
4. New Feedback Section
More