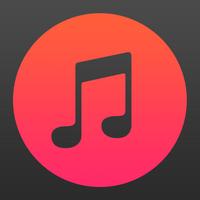 My Music - Your list of favorite artists, and bands.
Free Get
My Music - Your list of favorite artists, and bands. Description
A perfect to do list for your music. Keep track of new artists you've just discovered. Watch their hot new music videos. Explore their discography. Listen for free to samples of their tracks. Read up on their story. Conveniently link to their iTunes music store page.

Beautifully designed. Extremely helpful. Amazingly simple.

If you are like me you listen to a lot of streaming music and radio. When I hear a great new sound or discover an artist I can never remember them after the song is over. With My Music not only will I remember them later, but I will be able to explore more of their tracks and videos.

-The colors and themes for each artist is dynamically created to match the colors of the album art work.
-Search and save any artist in the iTunes library.
-Tap and hold artist to organize the layout of saved artists.
-Swipe to the left to delete.
-Read Wikipedia entries in app of your saved artists.
-Watch music videos in app via YouTube.
-Dive deep into the discography of saved artists, to find new tracks and albums.
-Listen to a sample of any track provided by iTunes.
-All artists, albums and tracks have a convenient link to the iTunes Store.

If you love discovering new music, you will love this app!

Enjoy.
My Music - Your list of favorite artists, and bands. 1.0 Update