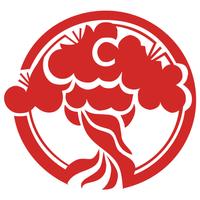 National Bonsai & Penjing Museum
Free Get
National Bonsai & Penjing Museum Description
Official app of the National Bonsai & Penjing Museum – the first bonsai museum in the world! Over 100 bonsai, penjing and viewing stones are featured in galleries, tours, lookups, maps and high-resolution images. Test your bonsai knowledge by taking our popular quiz!

•See the Japanese bonsai created almost 400 years ago
•Visit the world's most famous forest in a pot
•Marvel at miniature Chinese tray landscapes
•Discover the largest chrysanthemum stone in the US
•Go on a scavenger hunt during your visit
•Take a guided tour through the museum's pavilions
•Learn details about the trees and stones in the collection

App Features:
•Over 100 high-resolution images created from our exclusive collection
•An interactive quiz
•An interactive scavenger hunt in 3 different pavilions
•Directions to the museum
•Search by object number, common name, scientific name, country of origin
•Themed photo galleries
•An interactive map of the museum
•Musical selections from the Washington, D.C. Toho Koto Society

You can use the app to plan a visit, to explore the museum, or as a souvenir afterwards. We recommend you download the app before your visit.
National Bonsai & Penjing Museum 1.01 Update
This version includes performance and feature improvements.
More