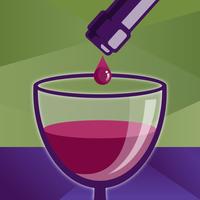 OrderPort EMV
Free Get
Screenshots for iPhone
More Screenshots for iPad
OrderPort EMV Description
OrderPort POS provides Point of Sale capabilities on the iPad for sales at winery tasting rooms. It is integrated with OrderPort's complete commerce solution which includes website, eCommerce, mobile commerce, inventory management and wine club administration.

The application is integrated with EMV mobile chip readers that support different processing options. The Point of Sale provides peripheral access to the iPad integrated camera as well as support for various hardware add-ons including: thermal receipt printers, kitchen printers and Bluetooth barcode scanners.

Because OrderPort POS allows the purchase of alcoholic beverages, it carries an adult content warning.
OrderPort EMV 4.7.4 Update
Monthly Free Tasting Tracker
Wineries can now set up monthly quotas of free tastings for each customer class. The point of sale displays the number of remaining free tastings for a customer on the Shop tab. The system prevents the clerk from going to Checkout if the number of allowed free tastings is exceeded.
Support for Other Payment Methods
Admin users can now set up custom payment methods in OrderPort Admin=>Payment Processing. These payment methods can be used by clerks at Checkout on the Point of Sale.
Tasting Credits on Thermal Receipts
A Tasting Credit line item has been added to the bottom of the thermal receipts so that customers can more easily see the credit they have received.
Enhanced Dynamic Search
The speed and user-friendliness of the dynamic customer search has been dramatically improved. Dynamic Search is an optional setting that can be activated and deactivated in OrderPort Admin=>Point of Sale=>Settings.
Product Description for Variable Price Items
Clerks can now add a product description for each variable price item that is added to the cart. These descriptions function as reminders of what each specific item was, which is often important to record when selling miscellaneous items, artwork, etc.
Updated Formatting for AirPrint Receipts
A more legible and printer-friendly version of the AirPrint receipt has been incorporated into the point of sale.
Prompt to Cancel Pending Wine Club Order When Putting Member on Hold
When putting a membership on hold, the clerk will now have the option to automatically cancel the customer's pending wine club order, which is usually a necessary step when putting a membership on hold. This feature has existed for some time in the Wine Club module, and due to frequent customer requests is now being incorporated into the point of sale as well.
Wine Club Sign Up Date on Customer Details
On the Customer Details window, the sign up date for each wine club membership is now shown next to the membership.
"Take Payment" Button for Unpaid Pay at Pick Up Orders.
Previously, clerks were required to tap the Edit button on an order to take payment on an unpaid Pay at Pick Up order. This was not intuitive and led to some confusion, so we have added a Take Payment button to clarify the workflow.
Updates to Zip Code Marketing Source
The zip code field on the Complete Checkout screen has been updated so that it can be activated and deactivated in the Sources module of OrderPort Admin. Previously, it was automatically activated for all wineries. Zip code can also be made required or non-required.
Fixed Bugs
1) Previously in version 4.6.3, customer class pricing, as opposed to customer class discounts, was not acknowledged by the point of sale. This has been fixed.
2) An error related to adding customers to the mailing list from the Account tab has been resolved.
3) OpenEdge signature images were previously saved to OrderPort at an incorrect (too small) size. They are now saved at the full size, which makes them easier to read in OrderPort Admin.
4) In certain scenarios, users were seeing a "could not find customer..." error message when attempting to reassign carts to a customer account. This has been fixed.
5) Previously, Order IDs for tabs were not submitted to the OpenEdge gateway. While this caused no functional problems with tabs, it caused some confusion when trying to troubleshoot or reconcile tab orders between OrderPort and OpenEdge. This has been fixed.
6) Previously, error messages coming from ShipCompliant would not display in the point of sale. The user would only see a blank error message window with no text. This has been corrected.
More