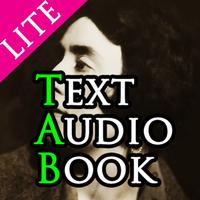 Poems of West & East Lite
Free Get
Poems of West & East Lite Description
Victoria Mary Sackville-West, The Hon Lady Nicolson, best known as Vita Sackville-West, was an English author and poet. Her long narrative poem, The Land, won the Hawthornden Prize in 1927. She won it again, becoming the only writer to do so, in 1933 with her Collected Poems. She helped create her own gardens in Sissinghurst, Kent, which provide the backdrop to Sissinghurst Castle. She was famous for her exuberant aristocratic life, her strong marriage, and her passionate affair with novelist Virginia Woolf. Poems of West and East is a short collection of her early work, which was published in 1917.

Contents

FOR ***
SONG: LET US GO BACK
SONG: MY SPIRIT LIKE A SHEPHERD BOY
CONVALESCENCE
TO KNOLE
DISILLUSION
THE BANQUET
MCMXVIII
A CREED
TO A POET
NOMADS
THE GARDEN
THE DANCING ELF
CONSTANTINOPLE:DHJI-HAN-GHIR
LEBLEBIDJI
THE MUEZZIN
THE GREEK HAN
YANGHIN VAR
MORNING IN CONSTANTINOPLE
RETOUR EN SONGE
CONSTANTINOPLE, MARCH MCMXV
RESOLUTION

This application displays text and plays audio at the same time.

Key Features
1. When you touch the play button, the app reads a sentence.
2. It supports highlighted text for the sentence being read.
3. It supports auto scrolling.
4. If you touch a sentence, the app read the sentence.

The usage of this App is very SIMPLE!
There is only one button on the screen to play.

Contact Us : inlokim@gmail.com

このAppは 英語にされたテキストを見せて 同時に オーディオ再生をする Appです。

重要機能

1.再生ボタンを押せば 英語文章を再生する。
2.現在読んでいる文章が目によく見えるように 半分の画面に現れる。
3.自動的にスクリーンになりながら文章を再生する。
4.使用者が願う文章を押せば その文章から再生する。
5.同じ文章を続けて押せば反復 再生する。

このAppの使用法はとてもとても簡単です。
画面にはただ再生ボタンがひとつだけ存在します。その再生ボタンを押しさえすればできます。誰でも簡単に英語を学び記憶することができるように 
最大で簡単な画面でデザインしています。


"영어를 잘하기 위해서는 영어로 된 책을 많이 읽어야 합니다."

위의 말은 전문가들이 말하는 좋은 영어 학습 방법입니다. 영어로 된 책을 읽으면서 정확한 발음까지 듣는다면 금상첨화이겠죠?
본 App은 영어로 된 텍스트를 보여주고 동시에 오디오 재생을 해 주는 App입니다.

주요 기능

1. 재생버튼을 터치하면 영어문장을 재생한다.
2. 현재 읽고 있는 문장이 눈에 잘 보이도록 반전된 화면으로 나타난다.
3. 자동으로 스크롤되면서 문장을 재생한다.
4. 사용자가 원하는 문장을 터치하면 그 문장부터 재생한다.
5. 같은 문장을 계속 터치하면 반복 재생한다.
Poems of West & East Lite 6.0 Update