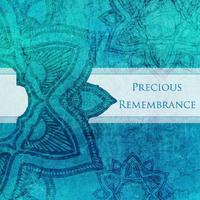 Precious Dhikr
Free Get
Precious Dhikr Description
أَلَا بِذِكْرِ اللَّهِ تَطْمَئِنُّ الْقُلُوبُ
Verily, in the remembrance of Allah do hearts find rest (Ar-Rad, 13:28)

The precious dhikr contains a treasury of authentic invocations to remember Allah from the Quran and Sunnah.

The supplications are uniquely structured in the sequence by which we should invoke Allah.

They begin with Praising Allah, sending blessings upon the Prophet صلى الله عليه وسلم , seeking forgiveness and repentance, then asking Allah for our needs.
In addition the app includes the supplications to seek refuge in Allah, permissible ruyqah, supplications in times of distress,morning and evening supplications and supplications before sleeping

Indeed when the slave is in constant remembrance of Allah, He is at peace, knowing that all His affairs are in the Hands of The Most Merciful.
Precious Dhikr 1.0 Update