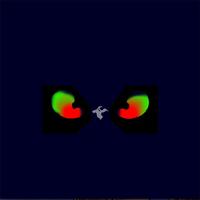 Radio Halloween
$0.99
Radio Halloween Description
Radio Halloween is an Internet radio streaming app that allows users to choose from amongst select radio stations that support audio streaming.

The meme and theme are Hallowe'en and we have some fun with this, with witches, ghosts and even the radio itself revealing their true natures to the unwary.

The music selected can be played in the background, so you can start up your music and exit Radio Halloween. The music will still be playing. Of course, to stop the music again, you will have to go back into the app to do so (or by getting rid of the background process of Radio Halloween). But that's a small price to pay for being able to easily listen to great music in the background.
Radio Halloween 1.4 Update
Updated to IOS version 12 (Xcode 10.1).
Removed broken musical links.
Added error checking for broken musical links so that a popup alert is displayed upon encountering a link that may be currently inactive
Added more informative error messages and documentation.
Automatically pops up station list once a musical genre has been selected.
More