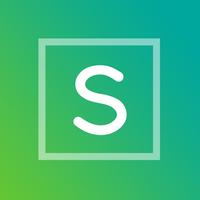 Really Simple Sudoku
Free Get
Really Simple Sudoku Description
No frills. No gimmicks. No confusion. This is Sudoku at it's most pure. Endlessly play our completely free and incredibly easy-to-use Sudoku games in our sleek, calming interface. Time yourself. Keep stats. Improve.

Looking to kill time? We've got you covered.
Wanting to train your brain? This game can help.
Obsessed with Sudoku? Blowing through Sudoku books at an unhealthy pace? No worries, our app can generate over 6,000 unique puzzles, saving you money on books, pens, and pencils.

There are no hidden fees, no in-app purchases, and no catches. There's only you, your brain, a puzzle, and a timer.

Beat the clock, exercise your brain, kill time, and keep up with your obsession without spending a dime.

This is simple. This is Sudoku.

Now, get playing!
Really Simple Sudoku 1.0 Update
This update is signed with Apple's latest signing certificate. No new features are included.
More