Apps
»
Health & Fitness
»
Roller Derby Card Maker - Make Your Own Custom Roller Derby Cards with Starr Cards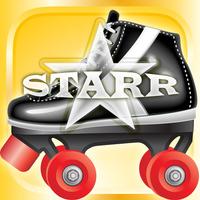 Roller Derby Card Maker - Make Your Own Custom Roller Derby Cards with Starr Cards
$1.99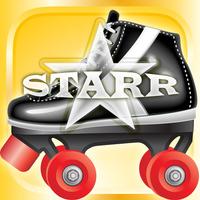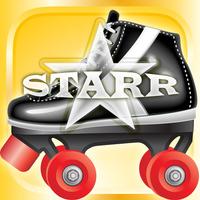 Roller Derby Card Maker - Make Your Own Custom Roller Derby Cards with Starr Cards
$1.99
Roller Derby Card Maker - Make Your Own Custom Roller Derby Cards with Starr Cards Description
"It's never been so easy to create professional derby cards for the fans!"

Roller Derby has sparked the imagination of a generation of enterprising women that are redefining the way a sport (and business) is built. Now, after close consultation with some of the top roller girls in the Women's Flat Track Derby Association, we are proud to announce the first app to fully support the do-it-yourself movement.

Daring Dames of Roller Derby (DDoRD) provides a one-of-a-kind platform that enables roller derby players, teams and leagues to develop their own player profiles and professional-quality trading cards. The cards can be used online for promotion and social media, or printed on UV-coated card stock to raise revenue at roller derby games when sold in packs.

DDRD guides you step-by-step through all the necessary steps of commercial card production. From selecting the photograph to be used, to entering the player's biographical data, to adding host of roller derby trivia, quiz questions and original illustrations; DDoRD has it covered.

We've got the perfect card for you, no matter if you skate for one of the premiere roller derby leagues in the WFTDA, or are a roller girl participating in Skate Australia, the British Roller Sports Federation or Roller Sports Canada. There are special card formats for jammers, pivots, blockers, coaches and teams.

Team statistics are presented on the back of each card, along with league and division information. After you enter the number of bouts, wins, and losses, DDoRD automatically calculates winning percentage. Similarly, once you enter your team's "points for" and "points against" totals, the app will display your "points for average" and "points against average" automatically.

Use Daring Dames of Roller Derby to boost your derby league's visibility and propel your team to new heights.
Roller Derby Card Maker - Make Your Own Custom Roller Derby Cards with Starr Cards 2.6.3 Update
iOS 9.3 updates
New Retro 70 and Retro 85 Card Designs
Improved customer mail feature
Video of the Day
More