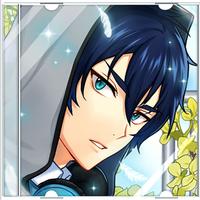 SECRET Fan Crush
Free Get
SECRET Fan Crush Description
Shh, it's totally a secret!
An idol star fangirl's top secret life!

It was an ordinary day...
when I met my Favorite Star like a destiny.

It was the day when I got my soul and wallet stolen
by a popular K-Pop idol group, Pandora,
but I was still happy to have him in my heart.

However, on the comeback date
of my totally gorgeous Favorite Star,

I accidentally bumped into 5 guys,
and my secret life as a hardcore fangirl
gets revealed to the world!

I'll do my very best until I debut!
A K-Pop star trainee and my childhood friend, Woobin Song.

Classics are the only music I'll accept.
A tsundere piano prodigy, Haejin Seo.

Do I need a reason for falling in love with you?
A slightly odd student president, Dohwon Choi.

"Great work today. Class dismissed."
A handsome tutor, Taehee Nam


"Don't you get that I DISLIKE Pandora?"
A girl-phobic high schooler, Parang Ki.

A hybrid of a nerd and a geek?

A fangirl's final attempt
to secure her secret life, starts NOW!
More Information
Language:

Chinese

English

Korean

More