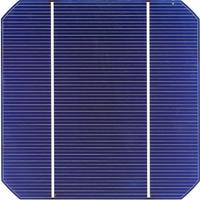 Solar Cell Simulator
Free Get
Solar Cell Simulator Description
Solar Cell Simulator.
The purpose of this app is to illustrate how the power generated by a solar cell depends on the alignment of the cell to the sun.
This app is a simulator of how an iPhone-sized solar cell would work. Point the screen at the sun, and the solar cell graphic will change from blue to red.
The app will also retrieve the weather for your location, and estimate the impact of clouds and temperature on the performance of a solar cell with the same orientation.
You can align your iPhone with the roofline of your house and estimate how effective solar cells would be at your location.
Power generation depends on four factors: elevation of the sun, angle between the solar cell and the sun, cloud cover, and temperature. Each of these factors can be set automatically based on actual conditions or set manually.
Solar Cell Simulator 1.0 Update