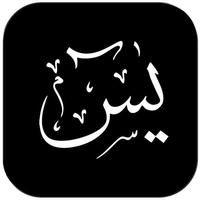 Surah Yasin سورة يس Complete
Free Get
Surah Yasin سورة يس Complete Description
Surah Yasin app is especially designed to help Muslims to learn read and recite Surah Yaseen. Surah Yaseen application will help the user to read or recite Surah Yasin on the go from their SmartPhones. Surah Yasheen Application comes up with enormous features for the readers including translation and transliteration. This Application is embedded with the voice of popular recitors like Mishary Rashid Alafasy, abdul rahman al sudais.
Surah Yasin also known as the heart of Quran and Reciting Surah Yasin has its own benefits and rewards. One must read and Recite this Surah daily especially in Ramadan 2017.
Some of the major features are mentioned below.
سورة يس
• Transliteration along with English translation to better understand Quran Words.
• Surah Yasin Recitation of Renowned Recitors Mishray Al-Afsay and Abdur Rahman as Sudais is a part of this app.
• Surah Yasin Mp3 and Surah Yaseen with Audio is embeded.
• Adjustable font Size and Friendly User interface.
Surah Yasin سورة يس Complete 1.4 Update
Admob ADs Ids Change
More