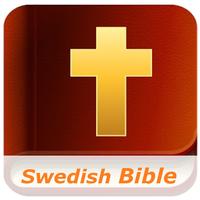 Svenska Folkbibeln
Free Get
Svenska Folkbibeln Description
Swedish - Svenska Folkbibeln (SFB98)
This simple and user friendly app is an easier way to feel God's word in your heart and to feel heaven closer to you and your loved ones. Carry your Bible anytime and anywhere you go, and read your Bible app wherever and whenever you want enlighten your mind.
FEATURES
Simple format and easy to read;
Audio bible, Listen an audio clip .
Search function
Share to social media like facebook and email.
It's Free


Svenska Folkbibeln har sålts i över en halv miljon exemplar. Men många har uppfattat språket som stelbent, och efter bara 16 år presenteras nu en reviderad upplaga. Ordval och stavning har förenklats och man har vinnlagt sig om den språkliga rytmen.
Svenska Folkbibeln har varit till glädje för Sveriges bibelläsare sedan 1998. Vår bibeltext är frukten av ett mångårigt arbete av kunniga bibelforskare med djup kärlek till Bibeln som Guds ord. Med mer än över en halv miljon exemplar i tryck är Svenska Folkbibeln en väl etablerad översättning som också fått mycket positiv kritik både för sin trohet mot grundtexten och för sitt språk. För många det självklara valet, för alla en Bibel att lita på!
Svenska Folkbibeln 1.0 Update