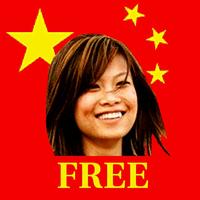 Talk Chinese FREE
Free Get
Talk Chinese FREE Description
Know how to say a few phrases in Chinese!
Chinese (Mandarin) is by far the most spoken language on the planet (more than 1000 million people speak chinese! English is only to 350 million people the native language!)

If you know a few phrases like "Hello", "How are you","Cheers" etc. you'll have much better relationships to your chinese friends and colleagues!

Try this free version of Talk Chinese, listen and try to pronounce the phrases.
If you find this App useful, please get the full version:
"Talk Chinese" to support my work!
If you have ideas/feedback for improvement, please contact me via mail@benjaminholfeld.com

Thanks and have a great day, Benjamin A. Holfeld.
Talk Chinese FREE 1.0 Update