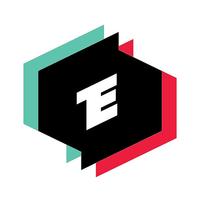 Teen Entrepreneur Toolbox
Free Get
Teen Entrepreneur Toolbox Description
You've got an awesome idea for a business! It might be making slime or mowing lawns, babysitting or selling stuff on eBay. You might even be planning to create the ultimate Etsy boutique store. Whatever your plan, you've come to the right place. That's because the Teen Entrepreneur Toolbox app helps teens turn money-making ideas into real businesses.

KEY FEATURES

• Goal Tracker – Every business needs a goal. And this handy feature lets you track your progress by recording your transactions. Every time you collect or spend money, put it in the Goal Tracker and watch you dream move toward reality!

• Profit Potential – This tool helps you figure out how much money your business can make. When you enter a possible price and the amount you think you can sell, it does the math and tells you how much money you'll earn. Subtract your costs to come up with your profit and include your time to discover what you'll make per hour.

• Contacts – Wish you could see all of your business-related contacts in one place? That's what this feature is all about! Use it to store all your customer contact info right on your phone.

• Appointments – Appointments and deadlines are the lifeblood of any business. So keep them straight with this feature! It even links to the Calendar app on your phone so you'll have one easy place to enter and track all you need do—and when it needs to be done.

• Videos – You're starting to get the value of entrepreneurship, but don't stop now! Keep up with the latest teaching and encouragement from best-selling author and speaker Anthony ONeal!

This app is awesome. But even though it's great as a stand-alone, it's also a part of something bigger: the full Teen Entrepreneur Toolbox (available at daveramsey.com). The Toolbox offers even more resources—like books and videos—geared toward helping teens become real-life entrepreneurs and to win with their small business.
Teen Entrepreneur Toolbox 1.1.0 Update
New Feature
- notifications
Updates
- minor bug fixes
More