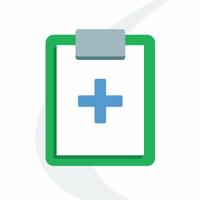 TeleTracking Charge Nurse
Free Get
TeleTracking Charge Nurse Description
The TeleTracking Charge Nurse application is a mobile solution that is available as a supplement to the TeleTracking Throughput Portfolio. This mobile application is designed to support nursing leaders, optimizing patient flow and in efficiently delivering timely and quality care.

Key Benefits for Charge Nurse staff members:
- Get an overview of your unit
- See details and status information of every bed in your unit
- Receive relevant notifications

Important: The TeleTracking Charge Nurse mobile app requires your organization to have a valid Capacity Management Suite™ license and be on release 2017.3 or higher. For now, only the Apple® iPhone® is supported. The apps have been validated with the iPhone 6, 6 Plus, 7, 7 Plus,8, 8 Plus and SE. Please contact your IT department for more information.
TeleTracking Charge Nurse 2019.04.04 Update
Variable membership is now supported for users of the Charge Nurse app. Users should sign on to the Capacity Management Suite desktop to select the unit and/or cluster they are working in before signing on to the mobile app.
More