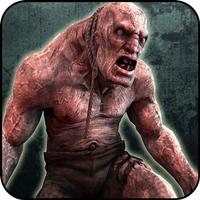 Zombie Shooter Dead Target
Free Get
Screenshots for iPhone
More Screenshots for iPad
Zombie Shooter Dead Target Description
Zombie Shooter is one of the best free zombie shooting fps games ever! Survive in a ghost town and killing all zombies and stopping the dead to rising again. Shoot into the head of dead a live, stop the unkilled and save humanity in the king of FPS zombie shooting games! Take your MP5 and AK47 weapons, aim to every walking dead and kill zombies.
Your target is zombie, as many kinds of Zombie games, they are not human, and they are dead and mad. They can walk, run, and attack you, they are not stupid zombies, they know how to fight in the battle, and they evolve very fast too. So to get the advantage in the zombie games, you need the heavy weapon to kill them all, you need to kill them by head shot to save your bullet, you need to shoot them as fast as you can, if they come to you, you die!
In 2060, World War III struck, and the country's frontiers changed. Modern warfare advanced to a new era after the Minister of Defense signed a contract with CS Corporation to perform project DEAD TARGET. Inject prisoners with the virus and transform them into super evil combat killers. However, CS threatened to trigger a zombie outbreak if the president did not follow their orders. The zombie apocalypse began.

Zombie Shooter Game Features
• This is action zombie game outstanding brilliant visual and sounds.
• Huge collection of action zombies.
• There are multiply types of weapons like mp5, ak47 etc.
• Collect your weapons and upgrade them stronger.
• There are multiple levels with difficult challenges.
• Clear the mission for getting lots of game money.
• Greater graphic.
• Nice and smooth controls.