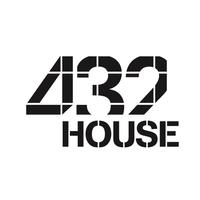 432 House
Free Get
432 House Description
Welcome to 432 House

Fitness is a focus. A central point.
Surrounded by a multitude of factors that determine success or failure.
Fitness is the space you make for yourself because your body and mind desire it.

Fitness isn't just instruction.
It isn't just top of the line equipment. It isn't just discipline or determination. It's not a space or a class or a diet. It's a state of mind that's a sum of all of the above and beyond.

We're that system.
The makers of the perfect storm which in its heart is peaceful and tranquil, but we know how to sweat.

Access our schedule and book classes.
View our promos and information about our team and classes.
Chat with our trainers, your friend and the 432 community of your studio and all over the world.
Obtain and store your profile information, performances of your trainings and progress of your performances.
Take part to our challenges individually or with your friends.
Find at-home and Outdoor workouts.

Be more than the sum of your parts!