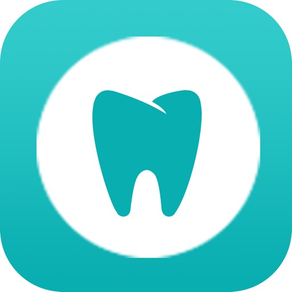 Sobot
3.1.5
for iPhone, iPod touch
About Sobot
Sobot system is an intelligent agent product that integrates chatbot and agent. It supports access to channels such as desktop websites, mobile websites, mobile apps and WeChat. With the Sobot APP, you can communicate with customers anytime and anywhere without omission. The seamless integration and complementarity of mobile and PC terminals enable agents to complete the work on the PC easily, and the assistance of chatbot improves the work efficiency. Come and download our APP for mobile customer service. Product functions: - Provide livechat communication with customers from different channels - Complete customers' data, transfer/star/blacklist customers, etc. - Invite customers - Send offline messages - Get customers' browsing track for real-time monitoring - Smart reply - Quick reply - Chat service summary - View the ticket list, filter tickets and reply.
What's New in the Latest Version 3.1.5
Last updated on Apr 14, 2023
Old Versions
Internationalization support
Version History
Internationalization support
1、完善智能回复功能
2、优化呼叫V6状态保持
3、适配iOS16控件支持
[新增] v6版本服务总结
[新增] 呼叫v1/v6同时开通时,可以切换版本
[新增] 消息体文章和小程序,富文本支持颜色显示
[新增] v6版本呼叫网络切换通话重试机制
[优化] 隐藏呼叫"座席不存在"提醒
[优化] 手机号码正则验证
1、支持多服务域名选择
2、呼叫V6版本,签出不自动解绑
1.[新增]工单中心升级
2.[新增]创建、编辑工单,模板id必填.
3.[优化]修复已知问题
1.【新增】新增工单和编辑工单可以选择工单模板
2.【新增】工单自定义字段新增级联字段选择
3.【新增】新版工单权限适配
4.【新增】使用工单SDK重构工单功能
1、新增隐私协议入口
2、优化快捷回复显示html标签问题
1.【新增】设置页面显示用户公司名称。
2.【新增】在线帮助,修改为售后部门接待,新增自定义信息,传入自定义字段。
3.【新增】iOS 15适配。
1【优化】用户来源渠道的显示规则。
2【优化】通话记录信息显示错误。
1、呼叫模块手机号可根据业务设置隐藏部分号码
2、工单详情页自定义字段识别手机号,可直接拨打
1、适配 iOS 14.5 版本
2、支持显示订单卡片自定义状态及客服消息展示
3、重构消息解析模式
4、优化了一些使用中的bug
1、优化推送提示音,适应更多场景
2、优化创建新用户时信息同步
1、新增客户中心权限配置
2、新增工单添加、编辑时工单状态可见权限配置
1、新增客户转接确认
2、优化多伦消息展示
3、新增工单客服搜索
4、优化工单客户自动选中已有选项
5、新增工单历史权限动态获取
Sobot FAQ
Check the following list to see the minimum requirements of Sobot.
iPhone
Requires iOS 9.0 or later.
iPod touch
Requires iOS 9.0 or later.
Sobot supports English, Simplified Chinese, Traditional Chinese