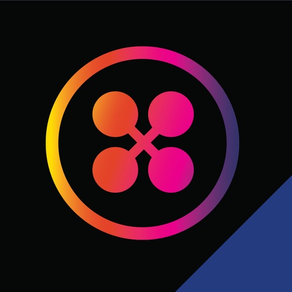 FLIR UAS
2.0.32
for iPhone, iPad and more
About FLIR UAS
With FLIR sUAS cameras you get all the thermal imager you need for sUAS operations without having to pay for functionality you'll never use. These are more than thermal cameras, they're thermal measurement instruments and data recorders that add tremendous value to your sUAS operations and services.

The FLIR UAS app lets you control and configure your camera via Bluetooth from your iOS device. FLIR cameras give you in-flight control of functions through direct PWM connections, and their MAVLink geolocation compatibility makes for easy image stitching required for mapping, survey, and precision agriculture applications. The APP will auto configure based on the camera you connect to: use the App to configure your Vue Pro, Vue Pro R, Duo, and Duo R cameras!
What's New in the Latest Version 2.0.32
Last updated on Sep 3, 2019
Old Versions
Update Description:
Dashboard icons update after selection
Tutorial pages reflect current UI
Fixed bug where titles get cut off in Measure Section
Version History
Update Description:
Dashboard icons update after selection
Tutorial pages reflect current UI
Fixed bug where titles get cut off in Measure Section
Fix camera identification issues
Stability fixes and new features.
Various bug fixes related to functionality
Fixed bug where Image Flip was not flipping both X and Y axis.
- New white interface for better daylight visibility in the field.
- Improved connection screen, and faster parameter loading.
- The Bluetooth radio now identifies the camera by its serial number. This makes it much easier to identify multiple cameras.
- Redesigned Dashboard view provides most frequently used settings more quickly.
- Critical Radiometry parameters are now front and center for quick and easy adjustment.
- Status and capacity of the SD card is displayed.
- Bug fixes and stability improvements. Optimizations for new OS revisions.
Duo & Duo R Updates

In addition to control over the Vue Pro and Vue Pro R cameras, the FLIR UAS app has been updated to control the Duo and Duo R cameras, the world's most compact thermal and visible light imagers for drones!

Features of the Duo & Duo R include:

Action-camera Form Factor
At a weight of 65g, the Duo is compatible with many existing camera mounts for sUAS systems. Simply attach to a compatible gimbal (such as the DJI H4-3D), connect to power through the miniUSB connector, configure the camera for your desired settings, and begin capturing thermal & visible photos and videos from the sky!

Excellent Low-Light Performance
The 2MP visible camera is optimized for low-light performance, and outperforms similar cameras in low-light conditions. Combined with the thermal sensor, this makes Duo an incredibly useful tool for imaging in dawn & dusk conditions as well as more standard daytime operation.

MSX Image Blending
Use FLIR's patented MSX feature to enhance the image detail in your thermal videos and photos! Use the APP to optimize the MSX effect for your particular use case, and enjoy instantly-improved thermal imagery in any application.

PWM & MAVLink Compatibility
As with the Vue Pro and Vue Pro R, Duo and Duo R support PWM and MAVLink communication from the user's ground station controller. Two PWM channels allow users to control the camera in-flight, enabling dynamic camera control for maximum in-flight flexibility. The MAVLink protocol enables valid metadata tagging of images, useful in mapping and surveying applications, and custom MAVLink commands have been implemented to allow advanced users the ability to control even more camera parameters during flight. See the Duo & Duo R User Guide for more information.

Vue Pro & Vue Pro R Updates.

Minor adjustments to menus incorporated for usability.
Note: Vue Pro requires a firmware update for full functionality. You will be guided through this process after the app updates.
Changed name of APP from FLIR Vue Pro to FLIR UAS.
Added a device selection menu for choosing between multiple cameras.
Restored 8-bit JPEG image capture for Vue Pro / R.
Renamed most still and video files to clarify 8-/14-bit.
Improved menus and user interface.
Improvements to Bluetooth connection and stability.
Updates for iOS 10 compatibility.
Improvements to Bluetooth connection and stability.
Features added to support Vue Pro R.
Improved Main Page UI experience
AGC mode now called Scene
Two user programmable Custom Scenes available
Region of Interest (ROI) now adjustable
Digital Zoom available on analog output
Single Still frame capture enabled
Added Timelapse feature
No reboot required to change between Video, Still and Timelapse
Still Image Type 8-bit JPG and FFF merged to JPEG
Video File Type TIFF Sequence added
PWM tab renamed to Accy. Port
Serial Protocol picker added to enable MAVlink
Basic MAVlink metadata capture enabled
Additional PWM functions added
Firmware and Software update checking integrated
Improved overall Bluetooth stability
Improved time sync from mobile handset
FLIR UAS FAQ
Check the following list to see the minimum requirements of FLIR UAS.
iPhone
Requires iOS 9.0 or later.
iPad
Requires iPadOS 9.0 or later.
iPod touch
Requires iOS 9.0 or later.
FLIR UAS supports English