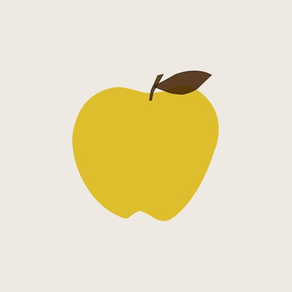 About Na ovoce
Mapujte s námi volně rostoucí ovocné stromy, keře a bylinky a sbírejte jejich plody.

Objevujte
Vyrazte si natrhat čerstvé ovoce. Stačí si zakliknout, jaké stromy, bylinky a keře ve svém okolí hledáte a náš chytrý kompas vás k nim navede i v místech bez signálu a s vypnutým internetem.

Přidávejte
Pomozte nám zmapovat nevyužité přírodní zdroje. Díky naší mobilní aplikaci můžete své objevy přidávat rovnou z místa, kde stojíte. Každý zápis v mapě lze doplnit o poznámku a nově i o fotku.

Kdo je Na ovoce
Ovocné sady zarůstají vysokou trávou, stromy usychají, staré a krajové odrůdy upadají v zapomnění. Stromy, o které se nikdo nestará, se prohýbají pod kily šťavnatých plodů, a když si přeci jen chcete utrhnout jablko ze stromu u cesty, hlodá ve vás pocit, že děláte něco špatného. A přesně to jsme se rozhodli změnit.

Na ovoce slouží jako komunitní platforma lidem, kteří chtějí zodpovědně využívat přírodní bohatství v podobě volně rostoucích ovocných stromů, keřů či bylinek. Snažíme se taková místa nejen mapovat, ale také přispívat k jejich udržitelnosti, zakládat nová a dbát na hodnoty, které rostliny pro člověka představují.

Ikony stromů, keřů a bylinek v aplikaci označují rostliny, které tam dle svého nejlepšího vědomí a svědomí vložili registrovaní uživatelé. O své nevyužité ovocné zdroje se v naší mapě dělí i některé veřejné správní orgány nebo právnické a fyzické osoby. Před registrací si nezapomeňte přečíst Kodex sběrače.
What's New in the Latest Version 2.1
Last updated on Jun 26, 2018
Old Versions
- opraveny drobné chyby
- přidána satelitní mapa
- přidána podpora iPhone X
Version History
- opraveny drobné chyby
- přidána satelitní mapa
- přidána podpora iPhone X
Na ovoce FAQ
Check the following list to see the minimum requirements of Na ovoce.
Na ovoce supports Czech, English, Slovak