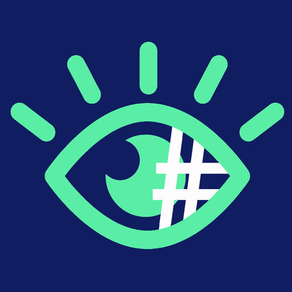 About Peekeasy
Vivi la città secondo i tuoi interessi!

PeekEasy App serve a seguire i propri interessi su un territorio desiderato tramite l'uso di hashtag e geolocalizzazione delle informazioni.

Potrai filtrare le informazioni sul territorio non solo per interesse ma anche per tipo; puoi scegliere di essere informato di Eventi, Prodotti, Promo e Notizie generali.

Per esempio da una zona potrai scegliere di seguire #NightLife, #musicaLuve, #ModaDonna, #Jazz ecc..
E da un'altra zona i Brand che preferisci o tutto su #PerBambini, #CucinaEtnica, #CucinaGiapponese, #AllYouCanEat, #AllYouCanDrink, #Bio, #Donna Ecc….

Come funziona:
1) Imposti una o più zone nelle quali selezionerai interessi o brand da seguire sotto forma di hashtag
2) Puoi decidere per quali informazioni avere una notifica push
3) Non ti resta che consultare periodicamente la App e invitare amici facendo crescere la comunità sul
territorio
4) Puoi seguire direttamente utenti e enti che conosci.

Ci sono un centinaio di informazioni base che poi si possono affinare.

Essendo in fase di avvio le associazioni commerciali del territorio ci chiedono un numero minimo di
aderenti per veicolare gli enti e fare in modo che domanda e offerta si possano incontrare agevolmente.

Mensilmente verranno introdotti enti che corrispondono alle principali richieste da parte dell'utenza.

Tipicamente più si è giovani più si capiscono le potenzialità e l'utilità di una piattaforma come PeekEasy App…non vi resta che portare amici!...meglio se hanno i vostri stessi interessi, così sarà più probabile una
più rapida risposta agli hashtag che seguirete.

La piattaforma è gratis oltre ad essere utile e di facile utilizzo….fatene buon uso!
What's New in the Latest Version 1.6.1
Last updated on Apr 20, 2019
Old Versions
bugfix e miglioramento delle prestazioni
Version History
bugfix e miglioramento delle prestazioni
bugfix e miglioramento delle prestazioni
Peekeasy FAQ
Check the following list to see the minimum requirements of Peekeasy.
Peekeasy supports English