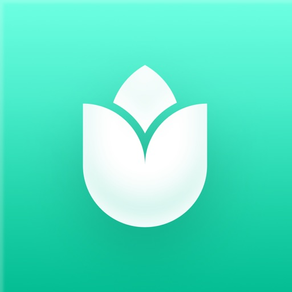 PlantIn: Plant Identifier
Plants Identification & Care
Free
Offers In-App Purchases
4.15.1
for iPhone, iPad and more
PlantIn: Plant Identifier Screenshots
About PlantIn: Plant Identifier
PlantIn is always there for you!
With our care plans, you will learn how to identify a plant, how often to water your trees, or why the leaf on your flower turned brown.

We have a wide variety of features that every green thumb would fall in love with:

► Watering Calculator

This feature will help to figure out the right amount of water your green pet needs. You just need to answer several questions regarding your plant's conditions, and voila!

► Light Meter

Here is another helpful tool that calculates the correct lighting level for your greens! Just click the Light Meter button and point the camera at the plant. Our AR-based technology will automatically scan the nearest environment, measure the amount of light, and tell if you need to move the plant to a brighter or shadier spot.

► Care Plans

Plantkeeping will become even more effortless with our Personalized Care Plans. Request a plan for almost any species, from common houseplants to exotic cultivars. Your Snake plant care needs some improvements, or maybe you just got your first air plant and are not sure what to do with it? Get thorough watering, fertilization, lighting, and even pruning instructions easily and make 'em grow!

► Care Notifications

Our users say that our plant care app helps with organizing daily routines! Keep calm – we will send your reminders to make sure that all your green pets are following their watering and fertilization schedules. Moreover, there are special weather notifications so that you will be warned in case of storms, freezing temperatures, and other unfavorable conditions that may harm your outdoor oasis.

► Ask the Botanist

Use this feature to get a consultation with our experienced gardening experts. Ask any questions regarding houseplant care and get custom recommendations, step-by-step guides, useful hints, and detailed instructions for your particular case.

PlantIn was created to provide loving care for each of your green pets, so let's make this world greener and educate ourselves on botany together! Stay plantuned for more lifesaving info from our plant care app.

Privacy Policy: https://legal.myplantin.com/vortemol/privacy_policy.html
Terms of Use: https://legal.myplantin.com/vortemol/terms_and_conditions.html
What's New in the Latest Version 4.15.1
Last updated on Sep 21, 2023
Old Versions
Some technical improvements
Version History
Some technical improvements
Big mushroom season update!
Identify mushrooms offline and view them in History later. Scan to find out toxicity, habitat, and species characteristics!
Measure the diameter of your planter much easier with the updated Watering Calculator feature.
We've smoothed out a few animations for a better user experience
Here's a fresh serving of updates:
1. Watering is extra precise now! Measure the container's diameter as you use the Water Calculator.
2. Waiting for our botanist's advice? Track the delivery status of your Expert Help mail by checking the Unread label on the Dashboard!
3. Stay in touch with the moon! The Moon Calendar is now in Spaces and on the plant profile page. Hide or display the calendar in the settings.
- Our community is as cool as ever! The Following Feed feature is now available. Follow the content you enjoy most, and never miss a post again.
- We listen to your feedback! By popular demand, PlantIn will now count not only rain, but mist as irrigation, too.
- You can now share geolocation in the account profile to make the care plans tailored specially to your climate.
- Diseases identification history was added.
- We've made adding a bio to your profile much easier!
Another juicy update! Here's what we have for you:
- New identification widgets and care tips for iOS 16 (+) users.
- Choose specific care types you need to be reminded of. Switch them on/off in Notifications.
- From now on, you can rate your experience with our Botanists and leave feedback on the "Ask the Botanist" feature. Your opinion matters to us!
It is time to fertilize and prune the app. Here's what we've been working on for you:
• Ask right away because our AI Expert Help feature is fresh as ever! All PlantIn subscribers can get AI botanist advice within a few hours.
• Ask the Botanist upgraded. Get even more accurate treatment plan by taking an additional step to collect information about your case. This will help our botanists to have more specific details to work with.
• Our care tips are getting smarter. The information given on the plant page will now also factor in your plant's indoor/outdoor location. Time to get outdoors!
• Help keep our community clean! PlantIn subscribers can now report comments left by other users.
• Ready to add some color? Get all of the app's customization themes at once. Go to the Customization hub, select the all colors package, and apply any variation of the themes you like!
Knock-knock, the new update is in! Here's how PlantIn will improve your plants' mood from now on:
- Translate Feed posts! You can now translate posts from any language to your mother tongue!
- Weather Widgets added.
- Light Meter results are now saved in the History of the plant.
Small fixes that improve the user experience
Hey-hey, the new update is in! Here's how PlantIn is becoming an even better plant companion from now on:

- Enable and disable Feed pushes. Now you can fully control what types of notifications you receive.
- Filter search in your Feed by plant, user, text, or hashtag. Don't scroll through the Feed for hours – find specific information in seconds.
- Report posts that violate community rules. If you find posts that promote hatred or violence – report them. Let's make our community safer for everyone.
- Notifications on Feed section added. If you accidentally swiped away an interesting notification, open Notifications on Feed to see all notifications you've received.
- Improve Care section is making a comeback! We are bringing this feature back to the app because of multiple user requests.
- AR identification improved.
Bugs reproduced on iOS 16.4 are fixed
Moon calendar is updated
Pin your plant when post creating on Feed
Small fixes that improve the user experience
Hey-hey, we prepared a new update for you! There's a lot of new cool stuff related to PlantIn Community, so don't miss out!
- Subscribe to other users and create your own circle of plant lovers. Follow what you're most interested in and receive gardening advice from fellow plant enthusiasts.
- Add bios to your profile. Let the people know what you're all about.
- Reactivate retired plants. Set your plant as active again from Care and Plant Settings screens.
- Visual improvements. Feed, settings, and dashboard are even prettier now!
Bug fixes and improvements.
Hey-hey, the new update is in! Here's how PlantIn becomes better again:
- Great news for all educational institutions! Whether you are a student or an employee, now you can get free access to all premium features! To use the benefit, log in with your corporate email and go to your mail to confirm your subscription.
- Expanded care. Now you can mist and repot your plant. Plan a schedule or just log in your actions when needed.
- Rain as watering. If your plant is outdoors and the app has access to your location, PlantIn will automatically count rain as watering and adjust your watering schedule. Switch on "Record Rain" on the plant settings menu to turn on the feature.
- Visual improvements.
Just a few fixes and improvements
New PlantIn update is in!
- Resetting your password is easier now.
- Visual improvements.
Knock-knock, a new update has arrived! Here's how PlantIn gets better:
- Your Wishlist is now in Spaces. From now on, the list of greenies you'd like to get is always at hand.
- Various visual improvements.
Just a few fixes and improvements
Hey-hey, a new update is here! PlantIn is becoming even better with these new features:
- Disease identifier upgraded. From now on, you can see the areas to which the disease has spread. Get an even more precise diagnosis!
- Lots of visual improvements.
The new updates are in! Here's how PlantIn becomes even better:
- Blog updated. From now on, you can read even more useful plant care articles and recommendations.
- Design improvements.
Just a few fixes and improvements
PlantIn: Plant Identifier FAQ
PlantIn: Plant Identifier is available in regions other than the following restricted countries:
Belarus
PlantIn: Plant Identifier supports English, Czech, Danish, Dutch, Finnish, French, German, Italian, Japanese, Korean, Norwegian Bokmål, Polish, Portuguese, Russian, Simplified Chinese, Spanish, Swedish, Turkish, Ukrainian
PlantIn: Plant Identifier contains in-app purchases. Please check the pricing plan as below:
Weekly Premium Plant Care
$6.99
Premium Access Weekly
$7.99
Lifetime Premium Plant Care
$49.99
Premium Access Yearly
$29.99
Lifetime Special Offer
$19.99
Premium Access Yearly
$39.99
Premium Access Monthly
$9.99
Premium Access Yearly
$19.99
Premium Access Weekly
$4.99
Check the following list to see the minimum requirements of PlantIn: Plant Identifier.
iPhone
Requires iOS 14.0 or later.
iPad
Requires iPadOS 14.0 or later.
iPod touch
Requires iOS 14.0 or later.
PlantIn: Plant Identifier Alternative