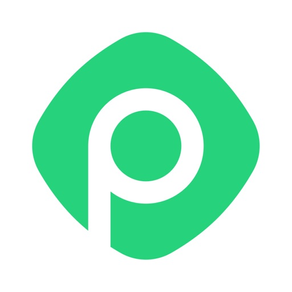 Planyway: Calendar‬ for Trello
Schedule planner for teams
3.15.3
for iPhone, iPad and more
Planyway: Calendar‬ for Trello Screenshots
About Planyway: Calendar‬ for Trello
Planyway is an all-in-one team planner for Trello.

***Log in with Trello and see work across multiple Trello boards from one place!***

Gain better workflow, visualize project progress, organize team, and enhance team management processes with an online productivity app for better resource planning and workload management. Planyway works smoothly as a personal productivity app, or a team scheduler app — it's the perfect match for both.

TRY OUT MOST POWERFUL VIEWS:

• Weekly calendar
• Monthly calendar
• Team timeline
• Daily organizer
• Time tracker

WHY CHOOSE PLANYWAY:

Productivity Guru

• Never miss deadlines
• Easily automate repetitive work
• Track tasks assigned to you across boards
• Sync with other calendars to see your full schedule

Teamwork Game Changer

• See who's working on what at any moment
• Keep everyone in the loop with real-time updates
• Break up big tasks into subtasks and share responsibilities
• Map out project milestones and reach them together

Go-to-Tool for Product Managers

• Understand how your teamwork fits into the big picture
• Know how work is progressing at a glance
• Allocate tasks to teammates in clicks
• Connect multiple boards to work across teams and projects


BEST PLANYWAY USE CASES:

• Project Management

Monitor all your Trello boards right on your mobile and keep track of how work is progressing from stage to stage.

• Resource Planning

Visualize your team members on a timeline and see who is working on what. Check availability and assign new tasks for all the team even away from the desk in one work schedule calendar.

• Personal Scheduler

View only tasks you're responsible for in My tasks view. Connect Google or Apple calendar and get full control over your schedule.

• Team Calendar

Improve team collaboration with a clear overview of upcoming deadlines to keep your team in the loop.

• Task Manager

Create detailed task lists and organize everything on a project plan. Set deadlines and manage assignments with ease.

SIGN IN WITH YOUR TRELLO ACCOUNT

• Planyway is fully synchronized with your Trello boards
• Real-time sync allows all updates scheduled in Planyway app happen in Trello at the same time across all your devices

GET IN TOUCH WITH US:

Access customer support 24/7
Send your message at support@planyway.com

USEFUL LINKS:

Visit us at https://planyway.com/
Privacy policy: https://planyway.com/legal/privacy-policy
Terms of service: https://planyway.com/legal/terms-of-use
What's New in the Latest Version 3.15.3
Last updated on May 3, 2023
Old Versions
Version History
Numerous fixes and improvements.
Background sync optimization, numerous improvements.
Great news: now you can mark Google, Outlook and Apple events as complete!
Big improvements for the Boards tab: search by board name, UI changes and other optimization.
Now you can create new boards in your mobile app!
Recurring events from connected calendars have our full support now. Manage repeated tasks from Apple, Google, Outlook, and other calendars right in Planyway.
Time tracking tab has a new look. View your time entries on the daily calendar and check the total tracked time per day.
Now all time entries are visible not only in the Track time tab but inside cards as well! You'll see the list of created time entries grouped by team members and total time spent per card. What's more, you can start and stop the timer right from the card!
Time tracking timer is now cross-device! See already running timers from the web version, stop them and start the new ones in the mobile app.
Warm welcome to time tracking! Now you can track time you spend on tasks right in your mobile phone and view all your time entries in the Track Time tab.
Meet improvements for assigning members to tasks: new member list sorting and search.
Libraries update, UI improvements.
Meet reminders for calendar events.
Bug fixes for recurring card visualization and swipe actions in the monthly view.
My tasks view removal, relocation of the notification center to the tab section.
Dark mode for widget, bug fixes and performance optimization.
Onboarding to connect iOS calendars.
Notification onboarding and lots of bug fixes.
Speed and performance optimization, bug fixes, board selection update, undo for archived cards.
Speed and performance optimization, bug fixes, new checkboxes for board panel.
New powerful updates are here: background data sync, swiping cards to complete and archive, opening shared links to Planyway cards, and more!
Warm welcome to mobile widgets! Easily see your upcoming tasks from all connected boards with the Planyway app widget to stay tuned at all times.
Planyway: Calendar‬ for Trello FAQ
Check the following list to see the minimum requirements of Planyway: Calendar‬ for Trello.
iPhone
Requires iOS 14.0 or later.
iPad
Requires iPadOS 14.0 or later.
iPod touch
Requires iOS 14.0 or later.
Planyway: Calendar‬ for Trello supports English
Related Videos
Latest introduction video of Planyway: Calendar‬ for Trello on iPhone
Planyway: Calendar‬ for Trello Alternative