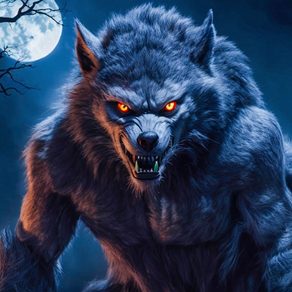 Superhero Werewolf Craft Tales
Werewolves Wolf - Animal Games
1.0
for iPhone, iPad and more
Superhero Werewolf Craft Tales Screenshots
About Superhero Werewolf Craft Tales
In the bustling metropolis of chaos and corruption, a chilling howl echoes through the night. A wolf, a creature of instinct and power, emerges from the shadows, its eyes glowing with an otherworldly light.

As fate would have it, the wolf's path crosses with that of a man, an ordinary citizen caught in the clutches of the city's ruthless mafia. In a fateful encounter, the wolf bites the man, imbuing him with the curse of the werewolf.

Now, transformed into a creature of immense strength and ferocity, the man must embrace his newfound abilities and embark on a perilous mission to eradicate the mafia from the city.

As the werewolf, you will stalk the streets under the veil of darkness, hunting down the mafia members one by one. Your senses are heightened, your reflexes are lightning-fast, and your strength is unmatched.

But the mafia will not go down without a fight. They will use all their resources to stop you, from hired guns to corrupt officials. The city will become your battleground, and the fate of its inhabitants will hang in the balance.

Will you succumb to the beast within, or will you use your newfound powers for good? The choice is yours.

In Superhero Werewolf Craft Tales, you will experience the thrill of being a werewolf, a creature of both darkness and light. You will wield immense power, but you will also face the challenges of living a double life.

As you progress through the game, you will learn to control your werewolf form, mastering its abilities and using them to protect the innocent. You will build alliances with those who oppose the mafia, and you will gather the strength to confront their leader.

The fate of the city is in your hands. Will you be its savior, or will you become its greatest nightmare?
What's New in the Latest Version 1.0
Last updated on Mar 30, 2024
Superhero Werewolf Craft Tales FAQ
Check the following list to see the minimum requirements of Superhero Werewolf Craft Tales.
iPhone
Requires iOS 12.0 or later.
iPad
Requires iPadOS 12.0 or later.
iPod touch
Requires iOS 12.0 or later.
Superhero Werewolf Craft Tales supports English
Superhero Werewolf Craft Tales Alternative