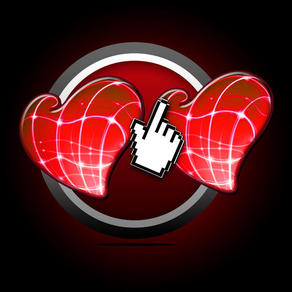 Who Date - Know The True Nature of People You Date
Who Date - Know The True Nature of People You Date Screenshots
About Who Date - Know The True Nature of People You Date
Who Date is an entertaining app designed to help users see who they are really dating based on their answers to key questions relating to their time spent together. After your date, answer 6 simple questions relating to the quality of your date. Who date then takes the time to get to know you on the deepest level so we can match you with someone truly special. Answers are scored and tabulated, then your date's photo begins to change based on your answers.

Let's face it, we become exhausted when we date the same person yet we know that the one we're dating is not the one, it's all a game of chance. You win some, but sometimes you lose some. That's where we come in. We help you understand who you're really dating. You never really know quite what you're in for, or what you're going to get. Everyone's on their best behavior, trying to impress the one that they're spending time with, and since you want to make a good impression as well, you may be too concerned about your own actions to notice the subtle signs that your date may not be all that they claim. You could be sitting across the table from a totally hot guy who spends most of his time looking at his reflection in the silverware, or even worse… flirting with the waitress! Who Date is here to help you find a more meaningful relationship that lasts.

Life's too short to play games, and Who Date helps you sort out the keepers from the ones that need to be kicked to the curb. Before you go out on your date, upload a pic of the one you'll be spending time with, and enter your standards which fit your "Best Date" criteria, what you want from the date, and not what you're willing to settle for. After your date, just answer 6 date related questions and watch their image morph with each question, showing you their true nature, then see how your date gets scored in comparison to what you've previously said you were looking for.

Who Date Features Include:
* Morphs photo to show your date's true nature
* Fun and easy to follow format
* Share via Twitter, email, SMS, and Facebook
* Calculates date's overall score
* Connects to iTunes
* Rates dates on a scale of 1-10 according to your "Best Date" standards
* In-app purchase of additional date questions

Who Date also lets you record and score up to 4 different people, so now you'll be able to remember who has it goin' on, and who just has to get goin' and isn't worth your time. On one screen, see all the people you're dating, their names, number of total dates, and their overall dating score. For dates that went particularly well, Who Date also connects to iTunes so you can coordinate "your song" with that special person. Now you can see Who is your clear cut winner in the game of love, Mr./Mrs. Right!

Don't waste your time on someone who is still hung up on their ex, or ones who love themselves more than they could ever love you. Who Date helps you actually visualize who they are under the surface, and not who they're trying to be.

Don't forget to share your morphed images and scores on Twitter, email, SMS, or even Facebook. Your friends will be dying to hear whether you've found a nightmare date or a potential mate. Download Who Date now, and see Who you're really dating.
What's New in the Latest Version 1.4
Last updated on Feb 16, 2015
Who Date - Know The True Nature of People You Date FAQ
Click
here
to learn how to download Who Date - Know The True Nature of People You Date in restricted country or region.
Check the following list to see the minimum requirements of Who Date - Know The True Nature of People You Date.
Who Date - Know The True Nature of People You Date supports English
Who Date - Know The True Nature of People You Date Alternative