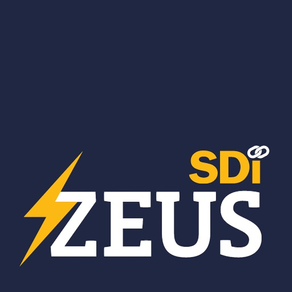 Zeus Ordering
4.7
for iPhone, iPad and more
Zeus Ordering Screenshots
About Zeus Ordering
ZEUS:Technology built expressly for indirect supply, maintenance repair & operations, and PPE.

o eProcurement software: access an extensive range of categories for tail spend, with deep expertise in MRO, in a one-stop-shop user experience that drives compliance to procurement protocol, yields enriched data for actionable insights, and provides full visibility into your enterprise buying activities with SDI leveraged pricing.

o Data analytics and dynamic sourcing: makes it possible for your data to reveal your story, enabling dynamic sourcing by pinpointing where to drive efficiencies in supplier consolidation, cost reduction and productivity.

o Automation: Robotic process automation provides value-added efficiency improvements, reduces repetitive tasks with exceptional speed and accuracy, and allows resources to go further, improving the overall customer experience.

o Storeroom Technology: Mobile apps that allow accurate and timely cycle counting, issuing, picking and delivery tracking. Mobile barcode scanners that feed directly into the inventory management system, intelligent point of use machines that put critical parts within feet of the equipment on your floor where you need them most. And technology to enable the more efficient management of industrial repairs and warranties. SDI's intelligent, AI-enabled inventory management, with 35 different modeling algorithms, helps burn-off your slow-moving inventory and prevent the further accumulation of obsolete inventory.
What's New in the Latest Version 4.7
Last updated on Mar 27, 2023
Old Versions
*Also Fits tab available in Catalog Item Detail
*Tech can approve/reject orders in Requestor Approval
*Tech can now filter Orders by its status 
*QOL Changes
*Fixed various bugs
Version History
*Also Fits tab available in Catalog Item Detail
*Tech can approve/reject orders in Requestor Approval
*Tech can now filter Orders by its status 
*QOL Changes
*Fixed various bugs
* Refrigerant are all marked as pick-up only.
* New user login issue fixed.
* QOL Changes.
* Fixed various bugs.

* Alternate parts are available in Item details
* Files can be attached to Supplier call-in
* QOL Changes
* Fixed various bugs
* Added sub category in Favourite Items and Favourite Orders Page

* Added Survey Questions in Shopping Cart

* QOL changes

* Fixed various minor bugs
* showing supplier in the search results
* Supplier selection list before adding to Cart
* QOL changes
* Fixed various minor bugs
Tech now allow to add notes on favorites.
Trade service integration on Search Results.
QOL changes
Other bug fixes.
User can now access Tech Vault.
QOL Changes and Other Bug Fixes.
Users now have the ability to generate PO number via Advanced supplier order entry page for select suppliers.

Added a new 'Link' tab in the item details page which has the supporting document link(s).

User can now see the resourced PO below the PO ID tag within the order detail page. Cancelled POs will show up as red with a strikethrough.

Minor bug fixes.

QOL changes.
Ability to filter orders with Ordered Type in Order status.
User now has an option to select Alternate approver to approve quote.
Ability to select pickup option at line level in shopping cart for Central Warehouse items.
Consistent Shopping cart.
Ability to delete multiple Favorite item/order in Favorites.
Other bug fixes.
QOL changes.
Category level sharing across multiple users is available.
Any changes made within the shopping cart are now retained.
Scan Asset ID via QR Code.
Orders present on order status page can further be filtered based on order type.
Users now have the ability to rectify/upload an item's image if it's incorrect or unavailable respectively.
Other bug fixes.
QOL changes.
App Performance Enhancements.
Enhanced Favorite items and Favorite orders.
Users now allowed to favorite items from the shopping cart.
Added prompts for order duplicates.
QOL changes and bug fixes.
Order/item can now be cancelled in Order Status page
Added form for Enersys battery and charger
Inventory parts can now be picked up from Bentonville stores
Item details and Cart page now shows recommendations based on the item(s)
QoL changes and bug fixes
1. Added biometric authentication to make future log in easier
2. Core charges now visible when adding to shopping cart
3. Puerto Rico locations now supported
4. Search is now based on user's home store and ship to list is based on Work Order
5. Minor bug fixes and routine maintenance
Hot fix for users needing to re-login when they force close the app. Users will be able to close apps and stay logged on.
What's new:
Order Approval page: Items can now be approved/declined individually
Item details page: Item images can now be zoomed in
Bug fixes
QoL changes
Added Kenstan forms
Fixed network handling issues
Fixed non cat image attachments not showing up in email
Other bug fixes
QoL changes
1. Added Hyster Yale link in Reference sites.
2. Added Default Shipto in My Account.
3. QOL changes.
1. New added feature to make ordering parts easier and seamless with form attachments
2. Better visibility of the items available for pickup
3. QOL Changes
4. Issuing has been added
5. Improved search and restricting the user to based results.
1. Fix for the loading error screen.
2. Small QOL Changes
3. Better Search.
1. Added a suggestion to display cheaper item if available when adding an item to cart.
2. Added shipto dropdown in Supplier Call in.
3. Added an option to set Homestore as default shipto in User Profile.
4. Added decline reason in Requestor Approval.
5. Various QOL changes and bug fixes.
1. Inventory items are searchable now
2. New method to open Material Management App
3. Fixed a bug in Group order filter (Order status)
4. Fixed a bug while reordering from Favorite orders
5. Budgetary approval links can now be opened in app
6. Various QOL changes
1. Increased tracking accuracy
2. Improved search results and pre filters
3. Added search for group employee in order status
4. Bug fixes in buy again.
5. Various QOL changes

1. Integration with Grainger API
2. Revamped order status page
3. Links to show the current status of the order
4. Issue fix for 2 length long item.
5. Fix for the app update issue.

1. Added parts list search for better search results.
2. Modified distance calculations for supplier call in stores to be faster.
3. Default store selection added.
4. Fixes for search filter and category to be accurate.
5. SAP article number added to search result.
Zeus Ordering FAQ
Check the following list to see the minimum requirements of Zeus Ordering.
iPhone
Requires iOS 14.0 or later.
iPad
Requires iPadOS 14.0 or later.
iPod touch
Requires iOS 14.0 or later.
Zeus Ordering Alternative