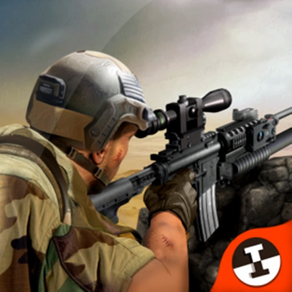 لقطات الشاشة لـ Sniper Gun Shooter
About Sniper Gun Shooter
Simulator Sniper Weapon
Sniper Weapon Simulator application you can play with a sniper rifle with accompanying sound of gunfire.

Show your friends download the application , together select firearms and shoot each other ! What happened to the shot you need to pull the trigger .

Each weapon your sound. So you can bring to the sniper scope by clicking on the button and shoot this mode !

Real sounds and the choices you can play with your brother, sister, boyfriend, girlfriend , and in different places such as school, house, street , subway, bus . The game is completely free and does not require an internet connection !

We look forward to your feedback ! Thank you!!!!
تحديث لأحدث إصدار 5.0
Last updated on 03/03/2018
الإصدارات القديمة
Optimizations & Bug fixes.
Version History
Optimizations & Bug fixes.
Sniper Gun Shooter FAQ
تحقق من القائمة التالية لمعرفة الحد الأدنى من المتطلبات Sniper Gun Shooter.
Sniper Gun Shooter هي مدعومة على اللغات English
بدائل لـ Sniper Gun Shooter