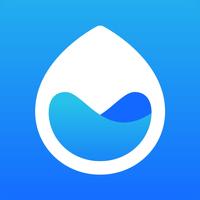 Daily Fast
Free Get
Daily Fast Description
100% free with no ads.

You simply enter your fasting plan and eating window and you'll be alerted daily when your eating window opens and closes.

You can even set an extra alert to notify you 30 minutes before your eating window closes so you can have a few more bites to ensure you have a successful fast.

Want to skip fasting today or maybe need to adjust today's fasting schedule? No problem, with a couple of taps you can adjust today's alerts without affecting your planned week.
Daily Fast 2.0 Update
- Completely re-engineered for iOS 13
- Supports Dark Mode
- Fixed bugs related to summary chart data not appearing correctly
- Fixed bug where timer would continue to run, even while app was in the background
- Added chart to indicate last 5 days progress
- Redesigned fast "adjust today" UI to be more intuitive and responsive
- Fixed bug where the app thinks you've fasted today but haven't yet
- Fixed bug where timer is off by a minute
- Removed useless "tips" about fasting, most people who use this app know what they're doing
- New app icon and colors to match
- Fixed bug where new day fasts would progress based on mid-night instead of previously completed fast
- Made the UI more responsive / timer calculates faster
- Fixed bug where setting None to "Last chance" warning alert would produce double notifications
More