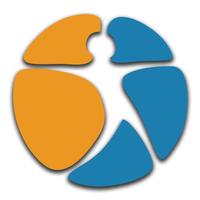 Fololife
Free Get
Fololife Description
Fololife is a family healthcare app that empowers you on your journey to wellness. Air, food, water, Fololife. That's how we visualize the app. In the digital era that we are living in, having an app to help you monitor your health and well-being is as important as having a car rental app, banking app, an e-commerce app, or a social media app on your smart phone. As the old adage goes, "Health is Wealth." It doesn't matter if you are in the Himalayas or in Kanyakumari; the Fololife app will be right within your reach - it is as easy as reaching out for your mobile phone.

At Fololife, we endorse the fact that the future of healthcare is digital. Fololife is all about taking care of yourself and your family. You don't have to worry about misplacing medical records anymore; Fololife automatically updates medical reports, prescriptions and bills from hospitals, clinics and laboratories on the Fololife network. You can then view and securely share these records with doctors and family members. The 256-bit end-to-end encryption ensures all your medical data is secure.

Fololife's salient features include:

· Automatic Updates - Get automatic updates of medical records from network-linked hospitals.

· Fololife Family Tree - View your entire family's health data in one place.

· Drug Tracker - Identify adverse drug reactions by tracking your medication history.

· Vaccination Reminders - Get vaccination alerts for child and adult vaccines.

· Find Doctors/Hospitals/Labs - Get expert medical advice at your fingertips.

· Share Medical Records - Share medical records with doctors and family members securely.

· Medical Expense Tracker - View the medical expenses incurred at all linked hospitals for the members in your family tree.

· Insurance Reminder - Get reminders regarding your medical policy's premium payment and expiry.

· Health Checkup Packages - Find the most suitable health checkup package around you.
Fololife 2.0 Update
- Performance Enhancement .
More