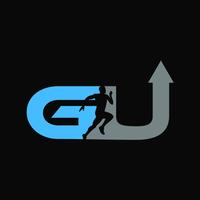 Gear Up By KBM
Free Get
Gear Up By KBM Description
Gear Up is the new generation of fitness wearables and heart rate data tracking, motivating you to Gear Up and reach your fitness goals. Track and monitor your heart rate, calories burned and effort to work smarter, not harder!
Whether you are a beginner or seasoned athlete, you'll find the features and tools you need to stay on track and motivated along the way. View and collect reward points and participate in challenges to compete with others and see how you compare with friends on the leaderboard, all from your smartphone.
Gear Up offers you the power to track and view your real time performance data including Heart Rate, calories burned and effort on your smartphone while in studio or in the great outdoors.
More than steps counted or calories burned, your heart is the most accurate indicator of your fitness level. Heart Rate training will help you stay in the heart rate zone that is particular to you and your goals. Get feedback and stats to help you improve your recovery time and stay on track toward reaching your fitness and performance goals. Share your results on Facebook and Twitter. Challenge yourself, challenge your friends and family to Get in Gear and live a healthy and active life!
Gear Up By KBM 3.16.1 Update
What's new:
Numerous performance and aesthetic improvements for a new look and feel. Some key changes are:
• Refer friends using your contact list
• Contact locations with click-to-call
• Locations display based on your current location
• Update credit card information
• Update heart rate monitor more easily
• Upload or capture new profile image
• Access special promotions
• Upload photos into Photo Gallery
• Upload workouts and share to social media
• Quickly purchase additional packages
• Opt out of push notifications and reminders
• Modify custom workouts
• Send guest passes to friends
More