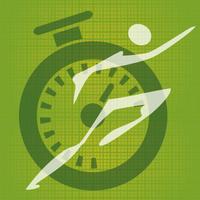 Live Calories- Calorie Counter.
Free Get
Live Calories- Calorie Counter. Description
Have you ever wondered how many calories you are spending at a specific time?

Did you know that calories are burned depending on the activity you're doing, it doesn't matter that you're not doing vigorous exercise; daily activities also burn calories!!!

With Live Calories you will see how many calories you're burning every second.

It is the only app that works in real time, second by second, and not only gives an approximate of activities you've done in the past.

It also includes an extensive list of activities, from daily tasks like taking a bath, watching TV or walking, to exercises such as running, basketball, skiing, among so many others.

You will be surprised with the amazing charts in which you will be able to see in what time of the day you're spending more calories as well as in what day of the week you are more active.

+Watch how many calories you are burning every second
+Search for your activites.
+Schedule your activities.
+Auto-stop activities so you don't forget pausing an activity
+Custom notifications of your activities
+More than 300 daily activities
+Calorie burning charts. (Hourly, daily, weekly)
+Input your daily calorie intake, don't you know it? We calculate it for you!
+Balance of daily intake vs. Daily burning
+Approximation of how much weight you'll gain/lose based on your day
+See past activities!

Ease your life and download it now!

Live your life now with Live calories.
Live Calories- Calorie Counter. 1.2 Update
More Information
Language:

English

Spanish

More
In-App Purchases:

ProUpgrade $1.99

More