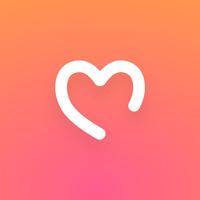 Makers
Free Get
Makers Description
Makers is a beautiful and minimal ProductHunt app that allows you to browse posts and collections, as well as view and create goals. The wonderful iOS-centric User Interface is accompanied by some equally joyous swipe gestures that allow you to mark goals as complete/incomplete, or edit them immediately on the fly.

Goals allow you to keep track of items in your to-do list in a shared manner, allowing others to view your progress and cheer you on!

- Gorgeous UI
- Intuitive gestures
- View posts and collections
- View your own and others' goals
- Create and edit goals
- Mark goals as complete/incomplete
- Cheer on goals
- Intuitive due date additions to goals
- View user profiles and linked websites
- View post media in a gorgeous media viewer
- View post tags and content
- Read post comments and replies
- Share posts, goals, and users
- Brilliant haptic feedback

Makers is built by an incredibly small team of one. If you have any suggestions or feedback, I'd love to hear it! Reach out via the support link, and let's craft an incredible experience together.
Makers 1.1 Update
- Added the ability to cheer on (or remove a cheer from) goals, this can be done by tapping a goal to present the option
- Fixed an issue where tapping user profiles multiple times would open a new profile drawer for each tapped user account in the same screen
More