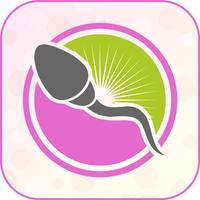 My Fertility Track & Monitor
Free Get
My Fertility Track & Monitor Description
My Fertility Track & Monitor is the most trusted and accurate fertility tracker. This app is an advanced calendar, fertility tracker.
Track your period and other fertility signs. My Fertility Track & Monitor will alert you to appointments date and timely insights.
My Fertility Track & Monitor includes extensive education, advanced tools and tips to give you the knowledge you need to feel confident and empowered.



Features:

* Color coded fertility calendar: Your period, fertile days, ovulation and more at a glance.
* Convenient record of your cycle length, appointment dates, cycle phase lengths.
* Offline data entry
* Alarm to remind you of your appointment and medicine.
* Add notes of daily routine
* Review past period and ovulation calendar dates for best ovulation tracking



All you need to do is to select your protocol and enter the day your cycle starts ( Day 1), and My Fertility Diary will automagically and intelligently fill in your IVF schedule for you!

You can edit and modify this schedule, so that you can follow the exact treatment protocol as prescribed by your doctor.

Becoming a well-informed and organised IVF patient will improve your chances of getting pregnant!
My Fertility Track & Monitor 1.0 Update