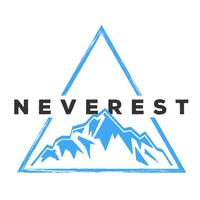 Neverest
$0.99
Neverest Description
NEVEREST APP DESCRIPTION

Complete the ultimate climbing challenge by reaching the summit of the highest mountain in the world, Everest… all without the altitude sickness!

NEVEREST tracks your progress by monitoring any positive change in elevation as you walk, run, cycle or even climb! Fill the progress meter and feel on top of the world!

**ACHIEVEMENTS**
Reach milestones and unlock mountain facts throughout your ascent. Don't just reach the summit of Everest, but several famous peaks from around the world. Access further information and satellite imagery directly from the app.

**DAILY GOALS**
Bronze, Silver and Gold "daily goals" encourage you to keep pushing toward the summit.

**GET SOCIAL**
Share your progress with friends at any time on social media. Boast about your achievement when you reach the top, then begin your climb all over again!

**TAKE CONTROL**
NEVEREST makes it easy to track your progress in metres or feet. You can also pause elevation tracking at any time.

**SUPPORT FOR OLDER DEVICES**
Although iPhone 4, iPhone 5 and iPhone 5S cannot track your altitude due to hardware restrictions, you can still use Neverest! On older devices, you can use the 'Manual Add' feature to keep track of how high you are climbing!
Neverest 1.1 Update
This version adds Apple Watch support.
More