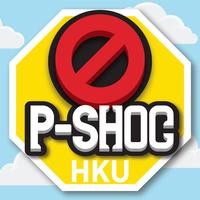 P-SHOC
Free Get
P-SHOC Description
The first and only mobile app about the prevention of sexual harassment on campus.

In order to ensure the safety and well-being on campus, an exciting and innovative online course that aims to educate students about sexual harassment – from identification, seeking support, reporting and taking action - has been developed by a multi-disciplinary team of writers, actors, multi-media designers and app developers at The University of Hong Kong (HKU).

The P-SHOC App is a first of its kind, and an important development that contributes to HKU's commitment to raising awareness about sexual harassment on campus as well as broader aim to achieve gender parity.

P-SHOC takes you on a journey through the HKU campus to learn about sexual harassment. Watch different encounters, based on true stories, involving students and staff, females and males. Test your understanding of sexual harassment after watching engaging animations and drama videos narrated by KOL, Uncle Siu. And learn what action to take if you or someone you know come across sexual harassment.
P-SHOC 2.0.7 Update
- Added push notification for important dates
- Replaced login button
More