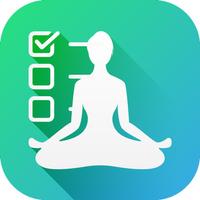 SmartYogi
$0.99
Screenshots for iPhone
More Screenshots for iPad
SmartYogi Description
SmartYogi Quizzes is an easy-to-use and simple app for learning both the English and Sanskrit names of the 60 most common yoga poses (asanas).

You can test yourself using multiple choice or typing quizzes.
Learn the English names of Sanskrit poses, and vice versa. For a more difficult challenge, try the typing quiz. Create your own custom quizzes to learn specific poses!

This app is perfect for yogis and yoginis enrolling in 200-hour or 500-hour yoga teacher trainings, or for yoga students who want to learn the names of their favorite yoga poses.
SmartYogi 1.1 Update
-Main Menu: Redesigned for clarity and ease of navigation.
-Create Custom Quizzes! You can now create your own quizzes in either English or Sanskrit, to help you focus on poses you really want to learn!
-New Quiz Category: Yoga Terms. Learn English and Sanskrit versions of terms such as "reclined/supta," "revolved/parivrtta" and more.
-13 New Poses: A total of 60 poses, and 10 pose terms.
-No More Auto-Complete: Your iPhone won't give away the answer quite so easily in the typing quizzes!
-High Score: Saves your high score for the English and Sanskrit multiple choice quizzes.
More