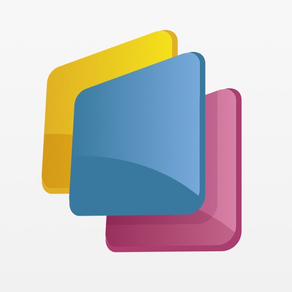 CareAR Assist
AR based Remote Support
23.02.002
for iPhone, iPad and more
CareAR Assist Screenshots
About CareAR Assist
CareAR, A Xerox Company, provides a smart augmented reality support platform visually enabling your customer service, field service, and IT service staff to drive greater outcomes and experiences. Deflect costly dispatches and reduce time-sensitive resolutions through remote AR guidance and troubleshooting while enhancing safety. Your customers, employees, and field staff now have the next generation support tool to deflect and reduce downtime fast.

CareAR provides enhanced augmented reality tools with live video collaboration and capturing pictures and video from support sessions into systems of record together as part of an end-to-end service management workflow, extending value to support teams.

Features
Multiparty: With CareAR's multiparty feature, you can invite as many collaborators as you like to work together in a live, high definition, remote solve session.

Annotation Tools: With one of the industry's deepest AR toolboxes, CareAR users can annotate live video feeds as well as shared images, providing detailed visual guidance to quickly resolve problems.

Session Recording: Hosts can enable session recording to capture video, audio, and AR annotations for post-session playback. Great for critiquing new hires, creating audit artifacts, building up knowledge base content, and more.

Groups: For enterprises, organizing support teams into groups helps to better manage users and study team member performance. You can create groups based on job function, location, corporate organization, language spoken, skillset, or any other attribute. Reporting can be filtered based on group assignment.

Rich Analytics and Dashboards: Administrators, managers, and team leaders get deeper insights in how teams are successfully resolving field issues by using the detailed dashboards provided by CareAR's admin portal.

KPI Builder: Instrument those Key Performance Indicators that matter to your organization using CareAR's custom KPI builder. Get your customer's perspective on how you're doing. Collect information in a structured manner for rapid feedback, rapid iteration.

True ROI: Using the data made available from CareAR, you can determine the ROI improvements in performance, increased dispatch deflection, reduced resolution times, reduced truck rolls/onsite visits, and improved first-time fix rates.
What's New in the Latest Version 23.02.002
Last updated on Aug 10, 2023
Old Versions
Version History
With this release, we've added support for single sign-on (SSO) using SAML 2.0 enabled identity providers.

We also included some minor bug fixes.
With this update, we enable an Assist session host to pause and annotate on a live video feed from guests who stream video from their mobile browser.
Feature updates for this release include:
- Option to join a session by entering session code in the app (as guest or after logging in)
- Hosts using this release will identify the session code with 6 characters and are not case sensitive
- Phone numbers for text invites can be entered with spaces or dashes
- You can copy/paste session link for easy sharing
- You can display the QR code for the current session to join with your smart glasses
- Hosts of sessions can be presented KPI questions when no guests join

Bug fixes:
- Corrected an issue with AR Foundation
With this release, we introduce a new tool for session hosts: the Zoom tool. This lets a host zoom the video feed that's distributed into the session. In addition, the host can zoom on paused video feeds and on shared images. Annotations that other participants make on the distributed feed are reflected in the host's zoomed view, along with laser pointer.

Additional enhancements include:
- rework of the toast notifications framework
- empty states for favorites, recents, and contacts
- a visual countdown before video recording starts
- extended laser pointer "decay" from 2 seconds to 4 seconds

Also, we improved some of the reconnect behaviors and made the handling of lost connections more robust
With this release, we introduce support for data sovereignty.
New Features for this release include
- Automatic Video Adaptation based on bandwidth availability
- Expanded participant streaming and annotation options
- Persona based privileges for snapshot, media download, and video recording
- Session start default settings
- Session tool enhancements, including clear all, cut-and-paste, and scrollable tool bar
- Annotation on paused video stream from smart glasses
For hosts starting a session, we've removed two of the steps (from four) to allow the session to start more quickly.

We've restored a favorite capability which allows a 10-digit North American number to be entered without "+1" prefixed. Guests in other countries will still need "+" and country code included.

Additional browser support: guests can join your session now using Samsung Internet browser or Brave.

We fixed a bug where in certain scenarios, the calibration process didn't display the white "crosshatches." That's been restored, allowing for precision placement of anchored annotations on the live video.

Additional fixes to ensure stability, performance, and usability of the app.
The CareAR Assist app is more user friendly than ever, with a complete UI redesign with a focus on improving productivity and creating a best-in-class user experience. Release 21.06 is our biggest update yet!

In addition to a new look and feel, we've included support for recording your session, Asian languages (Japanese, Indonesian, Malay, and simplified Chinese), session encryption, favorites, and recents.
Join by Session Code: By popular demand, we offer another way for guests to join a CareAR Assist session: join by code. The session's host shares with the guest a simple, unique 4-character session code that the guest can enter on the mobile browser.

Smart Glasses Update: We made some updates to the look and feel of joining and participating in a CareAR Assist session using smart glasses.
Thanks for using CareAR Assist!
We've added a new tool to the CareAR Assist tool kit: the laser pointer! Participants can highlight objects and parts in real-time on live video.
CareAR Assist hosts can now let their guests join a CareAR session from their browser. No apps to download, no plug-ins required.
Hosts can also permit guests to join a CareAR Assist session using smart glasses. Participants can quickly join by glancing at a QR code and then stream HD video of what they see in their field of view.
General features
Landscape Mode: Users can rotate the app from portrait to landscape (and back). Especially useful for remote expert guidance when panning across equipment or maneuvering in tight spaces.
Language Additions: Introducing support for French, Italian, German, Spanish, and Portuguese. The CareAR Assist app will auto-set preferred language based on device settings, with English as default. Language support is dynamically adjustable. Session invitations are based on language in the host's app language setting.
Test Connection Tool: Users can test their connection into the CareAR system. Direct and proxy connections are evaluated and provide guidance to the user if connectivity issues are uncovered.
Media Geofencing Support: Enables regional media geofencing at host and guest levels. Admins can define which global region to use for CareAR Assist session media flows.
Bulk Edits: Makes it easy for organizations to make configuration settings across large sets of users.

The release includes a fix for an occasional bug relating to joining a session with a deep link.
Thanks for using CareAR Assist!

This release introduces multiparty and groups for CareAR Assist! Multiparty lets you invite as many collaborators as you like to work together in a live, high definition, remote solve session. With CareAR's multi-party feature, you can invite as many collaborators as you like to work together in a live, high definition, remote solve session. With groups, you can now divide users into any number of groups, making it easy to manage large numbers of users. This feature makes collecting stats for groups and teams a breeze.

We also enhanced the pen tool and arrow tool to make it clear what color is selected and active. The arrow tool icon in the annotation tool palette now shows the current setting of the arrow direction.

This release contains multiple bug fixes and a few performance improvements under the hood.
Miscellaneous bug fixes and performance improvement
Miscellaneous bug fixes and performance improvement
Miscellaneous bug fixes and performance improvement
Miscellaneous bug fixes and performance improvement
Miscellaneous bug fixes and performance improvement

Miscellaneous bug fixes and performance improvement
Miscellaneous bug fixes and performance improvement
Miscellaneous bug fixes and performance improvement
CareAR Assist FAQ
Check the following list to see the minimum requirements of CareAR Assist.
iPhone
Requires iOS 15.0 or later.
iPad
Requires iPadOS 15.0 or later.
iPod touch
Requires iOS 15.0 or later.
CareAR Assist supports English
Related Videos
Latest introduction video of CareAR Assist on iPhone
CareAR Assist Alternative