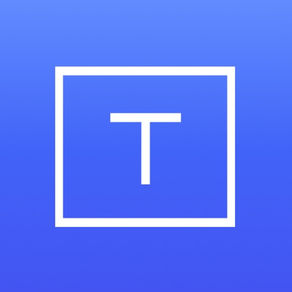 Train Fitness Workout Tracker
Fitness Gym for Apple Watch
Free
Offers In-App Purchases
2.2.8
for iPhone, Apple Watch
Train Fitness Workout Tracker Screenshots
About Train Fitness Workout Tracker
Auto-track, log, and share your entire workout, instantly using your Apple Watch (Series 4+ Required). Train Fitness is the first hands-free gym workout tracker, that helps users reach their fitness goals & get strong faster.

Stop worrying about keeping track of your reps & weight class. With this workout tracker, your entire routine will be logged once you press start.

The Train Fitness app works with your Apple Watch fitness to automatically track and record your exercises, count reps, and monitor performance! Our workout tracker uses the motion of your Apple Watch to automatically log the exercises and reps you are performing to enhance your strength training. Simply strap on your Apple Watch, start the exercise, and Train Fitness will automatically detect over 82 exercises you perform, and count your reps for you. Forget about your manual workout log, Train Fitness is the ultimate gym workout tracker.

We let you focus on working out, not rep counting. Apple Watch 4 or newer required.

We built Train Fitness because we too are lifters, gym enthusiasts, & fellow athletes, and we're tired of entering a workout log, manually. We believe that a gym workout tracker should be as easy as recording a run, and we'll stop at nothing to get there. The Train Fitness App is an all-encompassing workout log app that tracks how you move and helps you achieve your strength training goals at the gym. Simply strap on your Apple Watch, and see the magic unfold.

Whether you want to gain strength, build muscle, lose weight fast, get shredded, or just log workouts at the gym, Train Fitness is the only hands-free workout tracker helping you achieve your goals.

Our AI-powered workout tracker works with the Apple Watch 4, 5, 6, 7, and SE Apple Watch models. Unfortunately, due to CPU limitations with the Apple Watch 1, 2 and 3, we are unable to reliably run our application on these devices.

Weightlifting and gym log can now be saved to a profile, providing a valuable history of all your routines at the gym. Using an automatic gym workout tracker enables users to be completely hands-free and saves them time while working out.

KEY FEATURES:

Support for automatic tracking of 82 exercises, plus an additional 400+ manual exercises that can be logged using the app. Support for dumbbells, barbells, cable, and bodyweight exercises and routines.

Automatic rest timer starts as soon as you finish your set. Our Ai-powered workout tracker allows you to keep track of how long you have been resting using the handy rest timer to make sure you're reaching your strength training goals.

View breakdowns by muscle group, exercise, or time. Our workout tracker allows users to filter specific dates to see your strength training progress and understand how you are improving your bodybuilding or overall fitness.

We support gym exercises to hit biceps, triceps, chest, shoulders, back, legs, and core! Stop guessing what exercises to do or which workout tracker is easiest, know your goals and what workout log you need to follow to achieve them. We provide a seamless and easy way of sharing your workout tracker with your friends & community.

We are very serious about data. Train Fitness does not share your data with any third parties. All data is anonymized and never distributed. Period. Train Fitness uses HealthKit to export your Train Fitness activities into the Health app and to read heart rate and biometric data.

Any purchases will be applied to your iTunes account at the end of your free trial. Subscriptions will automatically renew unless canceled within 24-hours before the end of the current period. You can cancel anytime with your iTunes account settings. Any unused portion of a free trial will be forfeited if you purchase a subscription. For more information, see our terms of service or privacy policy.

Privacy Policy: https://trainfitness.ai/privacy
Terms and Conditions: https://trainfitness.ai/terms
Help: hello@trainfitness.ai
What's New in the Latest Version 2.2.8
Last updated on May 11, 2023
Old Versions
Minor performance updates
Version History
Minor performance updates
We've enhanced exercise tracking to fix previous issues where workout tracking was under-performing.
Fix for exercise detection bugs in the latest version.
New weight-memory allows the app to remember the weight you did last time for easier workout tracking!
Small fixes from 2.2.2. Enjoy the workouts!
Minor performance enhancements only on this version, sorry Train Fitness family! A new build with more features is coming soon though!
This version supports weight auto-switching for supersets!
This release has 3 major changes: supersets fixes, social sharing, and new AI detection (more exercises). See below for details.

- Fix for Supersets - We have made major enhancement and improvements to superset auto-detection. Hope you enjoy!

- New Exercises and AI detection - We have improved our exercise detection and rep counting, and included a variety of new exercises including:
- Bodyweight Jump Squats
- Resistance Band Splitter
- Resistance Band Bicep Curl
- Jackknife Situp
- Dumbbell Walking Lunge
- Jump Rope
- Battle Ropes
- Machine Alternate Arm Curl
- Cable Superman Bicep Curl
- Pilates Swimmers
- T-Bar Row
- Cable Standing Russian Twist
- Wall Balls
- Ball Slam
- Dumbbell Side Raise to Front Raise
- Barbell Landmine Split Squat
- Landmine Squat & Press (Double Arm)
- Machine Shoulder Press
- Cable Tricep Extension (V-Bar)
- Side Bend

- Social Sharing Templates - You can now share workouts using our custom sharing template picker, which allows you to choose from one of 5 different workout views, add your own photos, and share to instagram, or an app of your choosing.
This is a major update version, with a ton of bug fixes and enhancements. See below for a full list of new features:

- Exercise History on Watch without opening Phone - This was a highly requested feature, but we've added the ability to see your exercise history on your watch, without having to unlock your phone

- New Custom Exercise Creator - We've changed the screen in which you add custom exercises
- You now have the ability to edit custom exercises
- You now have the ability to set your custom exercises as "x2" for the Total Volume Lifted *(for dumbbell exercises)
- You can now set primary AND secondary muscle groups for custom exercises

- Custom exercises are now "backed up" - We are now saving custom exercises on our server once they are created, so if you accidentally delete your app or get a new phone, you won't need to re-create these custom exercises going forward

- Improved rep counting

- New Rep editor on the phone - We added a new editor on the phone when you're modifying the rep count or weight for a workout.
- Included in this is an "Apply to all" toggle that should make editing sets much faster
- You can now edit weight on phone to include decimals

- Improved Suggested Exercises - On your watch when you add a manual exercise, we've improved the suggested exercises to filter based on the current muscle group you're working

- Watch Workout Summary - After you save a workout, see a brief summary of your workout on your watch now

- Exercise Demo Videos - We've added demo videos on the exercise pages. Navigate to Discover > Exercises > Pick Exercises, then click the "Play" button to see a demo video
Minor updates and performance enhancements. Happy holidays from the Train Fitness family!
This version includes major updates and enhancements to the Train Fitness app:
- Support for Apple native calorie tracking. You can now track calories using either the Apple native calorie tracking, or using Train Fitness' custom calorie tracker.
- Pin stats. You can now pin specific stats to the top of the watch, allowing you to keep the stats that are the most important to you always on your watch
- General performance improvements and updates
Minor performance enhancements.
New analyzing screen with the ability to skip forward for faster rep editing.
Minor performance updates
Minor bug fixes and performance enhancements
Minor bug fixes and performance enhancements
This version includes more exercise types available for free users, new improved superset functionality, and general bug fixes / enhancements.
This latest version includes exercise specific stats, history, and details on your Train phone app. Use your phone to navigate to the Discover page > Exercises, and click an exercise to see details.

In addition this version has additional exercises in our free-version, improved tracking functionality, and some minor bug fixes.
This version introduces Train Pro - a premium way to track your workouts automatically.
Version 1.8.0 includes new exercise search functionality on the watch, enhanced superset tracking, and more!
Version 1.7.4 includes a new, intuitive way to adjust your weight. Simply tap the weight number on your watch, and a number pad keyboard will appear to allow full flexibility and customization of weight values. Happy lifting!
This version includes general bug fixes and performance updates.
This latest version contains new features including adding manual workouts from your phone, and the ability to edit your workout time.
Minor updates and bug fixes
Version 1.7.0 brings a bunch of new features and bug fixes to enhance performance of the App.

Workouts are now "auto-saved" on the watch real-time. If your watch runs out of battery, your workout will be restored next time you start another session.
Browse our new "Discover" page for exercise inspiration
General bug fixes
Train Fitness Workout Tracker FAQ
Train Fitness Workout Tracker is available in regions other than the following restricted countries:
Afghanistan,Morocco
Train Fitness Workout Tracker supports English, French
Train Fitness Workout Tracker contains in-app purchases. Please check the pricing plan as below:
Check the following list to see the minimum requirements of Train Fitness Workout Tracker.
iPhone
Requires iOS 16.0 or later.
Apple Watch
Requires watchOS 8.0 or later.
Train Fitness Workout Tracker Alternative